First of all, I'm open to suggestions for titles


Halloween Special!

You were rescued by the military and taken to their impromptu HQ. They're a little short on soldiers, so can always use a helping hand, preferably holding a machine gun.
Unfortunately, the zombie infestation is not as contained as they originally thought...
oc_rising_dead
This is the sequel to your classic shoot-em-up escape-the-city zombie map. 'nuff said.
I'm taking a quick break from Return to City 17, (because it's October and
oc_waking_dead
was such a success) to work on another special Halloween map. I'm really hoping to get this released (even beta version) by Halloween, but I won't be surprised if it gets pushed back into November.
Status:
Currently, I've completed 40% of the geometry, and 10% of the entity-work. However, I've got most of the layout this time on paper and a bunch of prefabs left over from the last map, so (hopefully) it'll proceed rapidly. (You'll notice from the screenshots I'm using some stuff directly from HL2 - it was just too awesome to pass up.)
Ideally I'd like to get some voice acting. Let me know if you're interested, and I'll PM you the lines and context. (Mainly I'm looking for a few short 10 second clips to advance the storyline a little.)
But enough about the map, let's see some screenshots!
"We could sure use a hand around here..."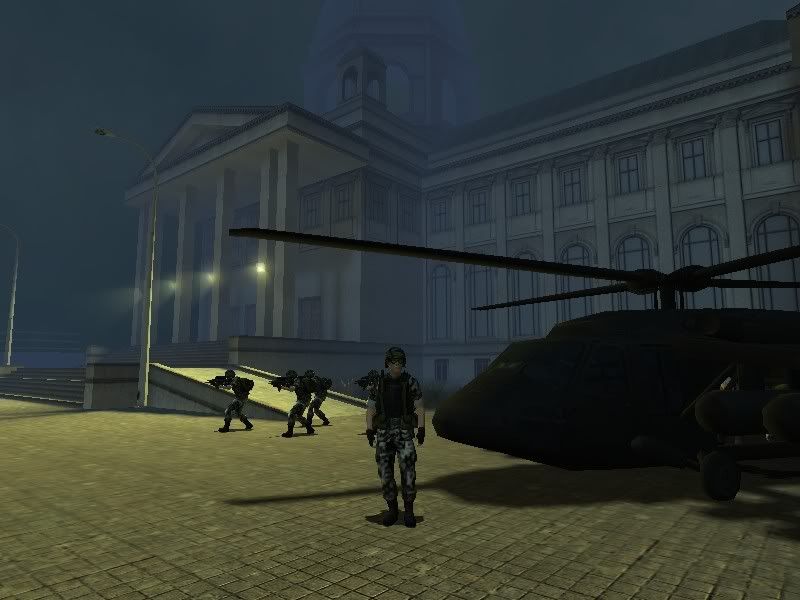 "Hold your positions!"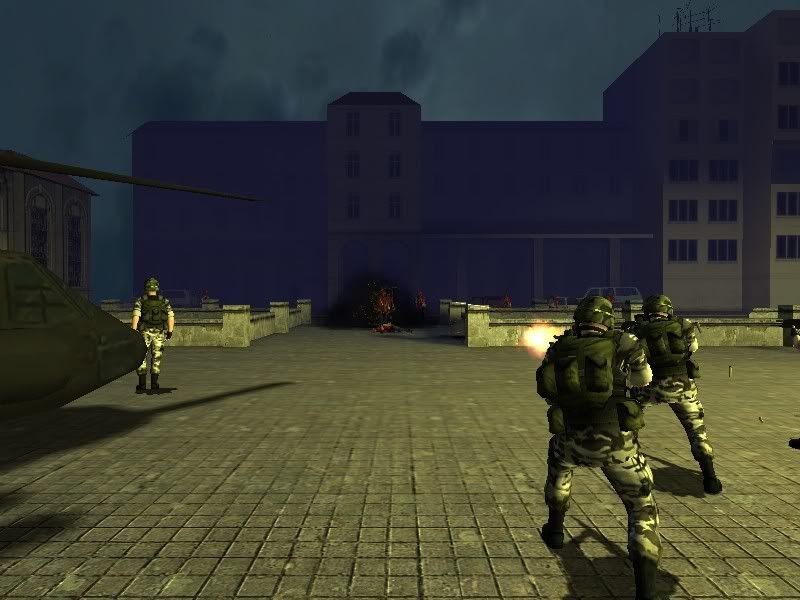 "There's more!"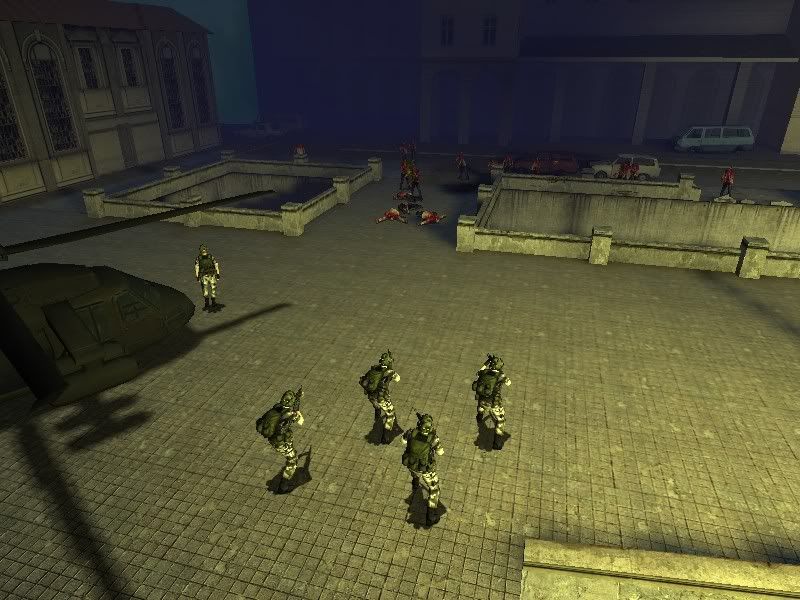 "Over here too!"
"Better start shooting..."
"Hey, we're just on guard duty here."
This map will also be featuring a new zombie! So you won't get quite as bored shooting only two types of npcs! Now there's three! Take that Hell-met!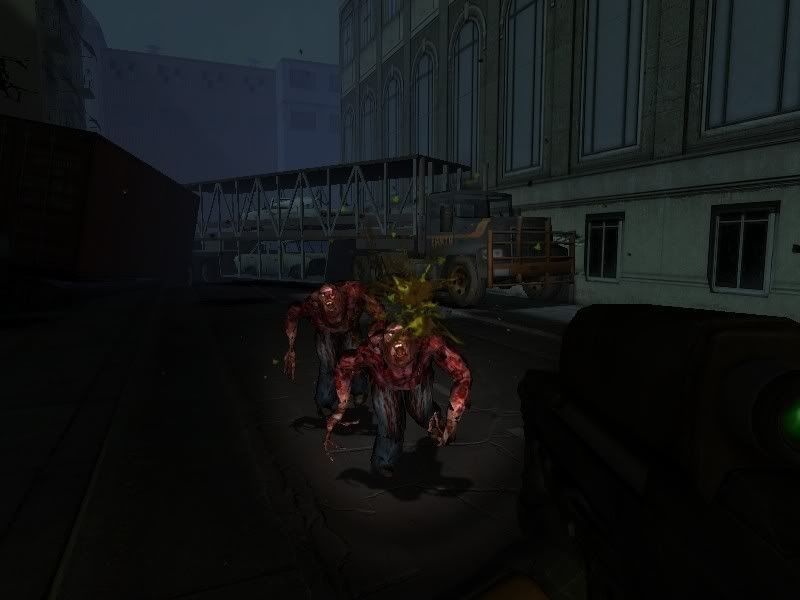 Stuff I'd like:
- I NEED AN HGRUNT ZOMBIE MODEL/SKIN PLEASE!!
- Also, if you have any other models/textures/map-sections/etc you think would look good in this map, let me know (Anyone got a good pumpkin model?).
- Just along with the model thing, I'd also like a sandbag model.
- I also might have a few voice-acting jobs for this map - depends on how much I get done.
- Any other suggestions for how to improve upon oc_waking_dead are also welcome, though I've got some ideas of my own, and I think this map will be slightly different anyways.

Try not to eat too many brains...
DaMaN
Da_HL_MaN@yahoo.ca